Savlon Antiseptic Hand Wash

Hand washing with soap is one of the most effective ways to prevent diseases. Savlon Hand Wash brings more excitement and pleasure in regular hand washing practice of consumers by its three regular different variants- Active, Aloe Vera and Ocean Blue and the new three herbal line variants Marigold, Irish and Lavender Hand Wash. Savlon Hand Wash leaves consumers' skin feeling smooth, soft and refreshed thus ensuring 'complete family protection' against germs in a charming way. The pack sizes are available in 200 ml standy pouch, 250 ml & 500 ml dispensing pump, 1 litre re-fill and 5 litre re-fill for each regular variant and 500ml pack size for the herbal line.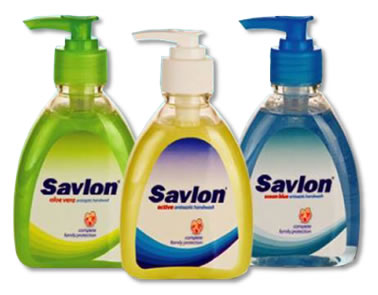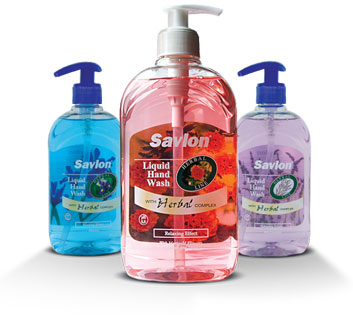 Savlon Hand Wash has successfully created lot of enthusiasm among consumers through the attractive fragrance, color and efficacy. Savlon Active Hand Wash is a unique combination of gentle and most effective cleansing formulations that cleanses and protects skin from germs. Savlon Ocean Blue is sparkly fresh, delivering a clean and fresh feeling as invigorating as a dip in the ocean. Savlon Aloe Vera is enriched with a light scent and sensation of Aloe Vera to gently & thoroughly clean skin without stripping essential moisture. In addition, the soothing Marigold, Lavender and Irish aroma of herbal range leaves a refreshing, organic effect that drifts the mood instantly. These magnificent liquid hand washing solutions are dermatologically tested & pH-balanced for sensitive skins.
Savlon Soap
For endorsing bathing time pleasure and protection from germs, ACI Consumer Brands launched Savlon Antiseptic Soap with 3 distinct variants- Active, Mild and Fresh with accessible in 3 different pack sizes. Savlon Active Antiseptic Soap is intended for the individuals who drive dynamic way of life and consistently bend towards solid insurance against germs whereas Savlon Mild is envisioned for the individuals who are cognizant about both germ assurance and moisture level of skin. Concentrating on key consumer need of freshness, Savlon Fresh ensures long lasting freshness with a stronger antibacterial protection.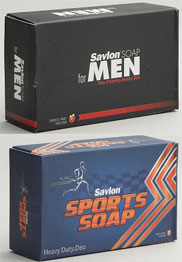 Savlon also introduced two new soaps in this category with the name of Savlon Sports and Savlon Men. Both the soaps are first in their kind in Bangladesh. Savlon Men ensures Deep Clean Body while fighting against skin dryness. Its "active-cell" formula uplifts growing of new cells and removes damaged ones. Savlon Sports has been specially formulated with "double-antibacterial agent" for the athletes to keep their body grease & odor free.
Over a decade, Savlon has successfully positioned itself as a trustworthy & reliable antiseptic soap that kills maximum amounts of germs with extra care of skin. The core value carried by Savlon is "Everyday Protection Against Germs".