Business Units
Our Values
Quality
Customer Focus
Fairness
Transparency
Continuous Improvement
Innovation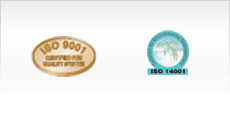 | | | |
| --- | --- | --- |
| | Business Units | |
Pharmaceuticals
ACI carries the legacy of ICI- world renowned British Multinational in providing the people of Bangladesh with quality medicines and healthcare products. Its state-of-the art pharmaceutical plant represents Bangladesh's quest for a truly world class manufacturing facility. ACI's rich heritage leads to innovative and higher value added formulations.

The comprehensive product range of ACI pharmaceuticals include products from all major therapeutic classes and in various dosage forms like tablet, capsule, dry powder, liquid, cream, gel, ointment, ophthalmic and injectable. ACI Pharma also has state of the art plant on Novel Drug Delivery System (NDDS). It produces world class Modified Release drug and medicine to cater the requirement of pharmaceutical manufacturer of domestic and international market.

It exports high quality pharmaceuticals to a good number of countries of Asia, Africa & South America.
Consumer Brands & Commodity Products
The Consumer Brands Division boasts in having an unequivocal presence in consumers' heart with the market leading brands like ACI Aerosol, ACI Mosquito Coil, Savlon. These are the persistent performers in keeping the household clean and free from germs and harmful insects.

The necessity of pure food in the minds of Bangladeshi consumers especially in the commodity food business has pushed ACI to fill up the market gap by producing commodity products such as Salt, Flour and Spices. Now the customers of Bangladesh are ensured with 100% pure Salt, Spices products and Wheat products under the brand name of "ACI Pure".

ACI also represents the world renowned product range of Colgate, Nivea, Tetley, Godrej & Dabur in Bangladesh through distribution and forming joint ventures.
Agribusinesses
ACI Agribusiness is the largest integrator in Bangladesh in Agriculture, Livestock and Fisheries and deals with Crop Protection, Seed, Fertilizer, Agrimachineries, and Animal Health products. These businesses have glorified presence in Bangladesh.

CC & PH supplies crop protection chemicals, Seed supplies Hybrid Rice, vegetable and Maize seeds, Fertilizer Supplies Micronutrient and Foiler fertilizer, Agrimachineries supplies Tractors, Power Tiller and Harvester and Animal Health supplies high quality Nutritional, Veterinary and Poultry medicines and vaccines.

ACI Agribusiness is having strong partnership with national and international R & D companies, universities and research institutions. Before introducing any product, it is elaborately tested in the laboratory and farmers field.

ACI provides solution to the farmers through a large team of scientists & skilled professionals.