'SAVLON Antiseptic' has established a strong authority in the antiseptic category, being the market leader in both Liquid Antiseptic and Antiseptic Cream. In the liquid antiseptic category SAVLON has almost 74% market share and in the antiseptic cream category SAVLON has almost 79% market share.
Savlon Antiseptic has the following products under its Umbrella: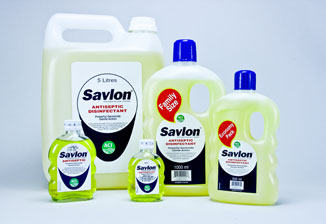 Liquid Antiseptic
In the Liquid Antiseptic category, SAVLON has 5 general SKUs of differing pack sizes: 56 ml, 112 ml, 500 ml, 1000 ml and 5000 ml. In addition there is a special SKU named 'Hospital Concentrate (HC)' in 5000 ml pack size available specially designed for the hospital purposes. The small packs of 56 ml and 112 ml are available in glass bottles, whereas the bulk packs are available in plastic containers.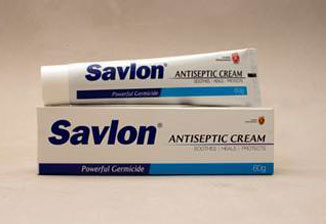 Antiseptic Cream
In the Antiseptic cream category, SAVLON has 2 SKUs in 30 gm and 60 gm pack sizes. Savlon Cream provides a 2 step solution for germ protection. It treats any wound in the skin and helps to heal the wound quicker by speeding-up the 3 phases of wound closing- Inflammation, Tissue Formation and Tissue Remodeling. It serves the dual purpose of soothing the skin and providing protection against germs as well.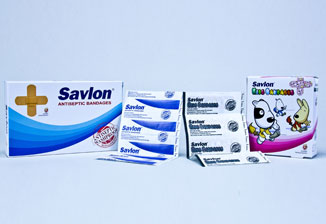 Antiseptic Bandage
SAVLON has Antiseptic Bandages in the first-aid category with a 100 pcs and 40 pcs box size. Savlon Antiseptic Bandage contains Benzalkonium Chloride which has antiseptic properties catered to give better protection to cuts and wounds. The comfortable absorbent pad won't stick to wound and can be removed gently. It has unique adhesive that helps plaster to stay on.