Consumer Brands
Our Values
Quality
Customer Focus
Fairness
Transparency
Continuous Improvement
Innovation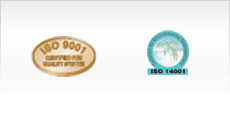 | | | |
| --- | --- | --- |
| | Commodity Foods | |
Commodity Foods
ACI Pure Salt:
Prior to ACI Pure Salt's market entrance, despite salt being one of the most essential items of human diet, the industry was in a primitive position. The situation was changed radically in 2005 as ACI brought the finest quality iodized edible salt and educated the consumers to distinguish between ordinary salt and 100% pure salt.

Within only six months of its launch, ACI PURE Salt captured the leadership position in the market. Since then, ACI PURE Salt is the distinctive market leader in the packed salt industry. These all were possible due to the innovative & intriguing marketing campaigns and strong distribution. ACI Pure Salt is processed through the most modern vacuum evaporation system which ensures 100% pure, crystal white, properly iodized and free flowing edible salt. Its high quality food grade laminated packaging ensures the iodine contents to remain active for longer period and at the same time protects the salt from moisture or any impurities.

As an upshot, ACI Pure Salt become No. 1 choice and won Best Brand Award in Foods and Beverage category in 2008 and consecutively for four times in the year 2011, 2013, 2014, and 2015 in Salt category. It has received the global recognition for its excellent packaging design through the book, "Pack Your Life" volume 3 and also received the Occupational Health and Safety Management System certification i.e. OHSAS 18001:2007 first time in salt industry in Bangladesh.
ACI Edible Oils Limited:
In the year 2012, ACI Edible Oils Limited has started its journey in the marketing of consumer pack edible oils under the well known household brands like ACI Nutrilife, and ACI Pure in Bangladesh. From the day of its establishment ACI Edible Oils Limited is trying to serve finest quality of edible oil to serve the consumers of Bangladesh.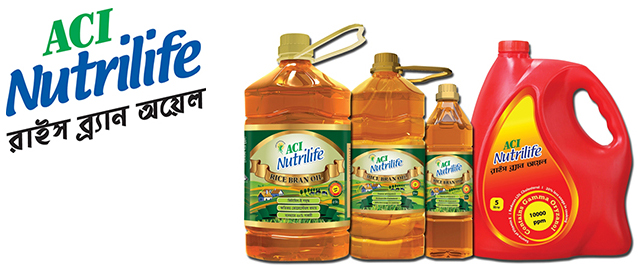 The lifestyle and dietary choices we make everyday makes it prudent to choose not only the right amount of oil, but also ensure that we use an oil of the best quality. ACI Nutrilife Rice Bran Oil is truly "The World's Healthiest" edible oil, containing vitamins, antioxidants, nutrients and Trans fat free. In the year 2012 ACI Nutrlife Rice bran Oil started its journey through a grand launching program at BIRDEM general hospital in Dhaka.
10 benefits that you can enjoy from a 100% refined ACI Nutrilife rice bran oil:
Lower the bad LDL Cholesterol.
Oryzanol: Improves HDL/LDL ratio.
Balanced PUFA/MUFA ratio: Cleaner blood vessels.
Balanced Fatty Acids: Balanced nutrition, balanced health.
Tocotrienols & Phytostrerols: Anti-cancer properties.
Squalene: Improves skin tone and delays wrinkle formation.
Vitamin E: Helps maintaining balance of nervous system.
Natural antioxidants: Protection against diseases.
Ferulic acid: Stimulates hormonal secretion, rejuvenates health.
Low oil absorption: Healthier food.
Source: Joint FAO/WHO Food Standards Programme, Codex Committee on Fats and Oils, 18th Session, U.K., 3-7th February. 2003.
Available In:
PET Bottle 1 litre 2 litres, 5 litres,
HDPE Premium Can 5 liter
Food graded Tin 8 liter

ACI PURE SUGAR:
ACI Limited has launched sugar under the brand "ACI Pure" in 2010. "ACI Pure Sugar" was launched in an attractive three layer laminated pack. Its outstanding color and striking design will draw the consumer's attention. This is yet another step by ACI Consumer Brands to enrich the consumers' kitchen with Pure Food products in Bangladesh. It is being made through state-of-the-art technology with 99.9% polarization, which makes it sweeter than any other sugar brands.

In Addition, it has less than 50 ICUMSA which gives more whiteness and purity in line with the brand promise of ACI Pure.